From the beginning of the crisis
The Residential staff associates have demonstrated unwavering professionalism and commitment to the health and safety of University residents. We are enormously grateful for their service.
Read messages below and use the button above to submit a thank you note to your building's staff.
"All of our success is due to the tireless efforts and dedication of all of our staff who are on the front lines each day proactively taking steps to ensure the health and safety of our residents."



From Residents: Messages of Thanks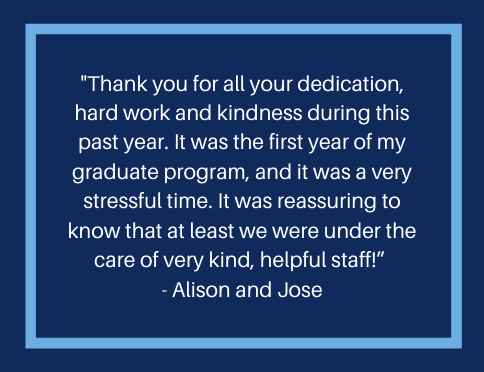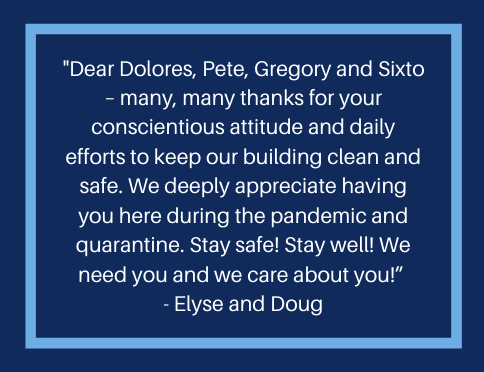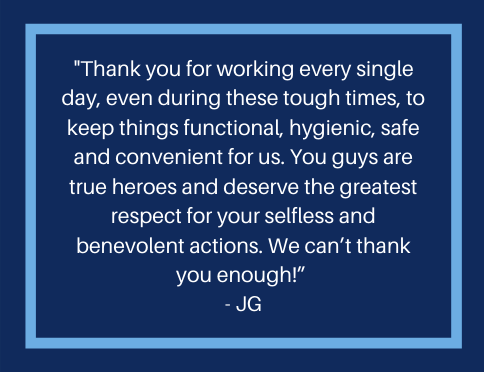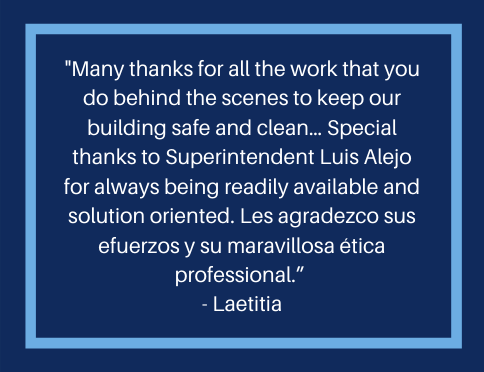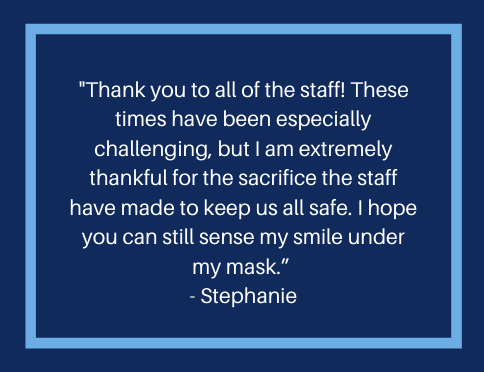 Gallery
A collection of photos of on-site superintendents and building staff from across Columbia Residential.

Click the photo of your building to view the thank you notes sent to your building staff. Use the button at the top of the page to submit your own note of thanks, or click here.