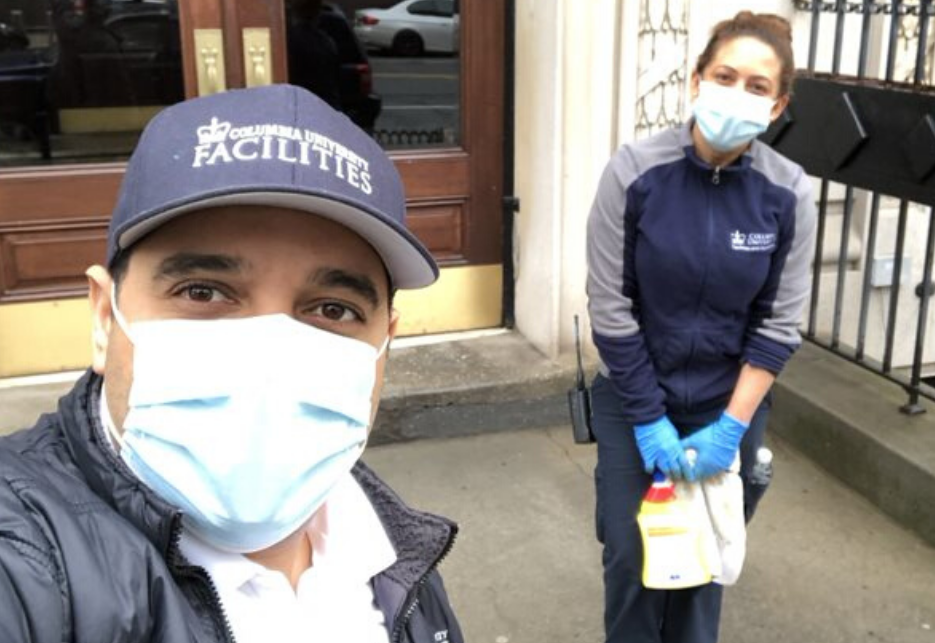 "We want to thank our building supervisor, Emilio Trejo, and his wonderful staff. In particular, there is a woman who comes here every day, ensuring that the common areas are clean, swept, mopped, and disinfected. Unfortunately, we do not know her name but we are extremely thankful for her dedication and service to our building. She is amazing!
For his part, Emilio has always been fantastic and continues to help us out with his ever-present smile and cheerful personality, even during this pandemic. In fact, he had to come and snake our bathroom during this shelter in place period and did the job quickly yet with his ever-present cheerfulness. He, too, is absolutely amazing!"
"I want to that all the staff helping to keep us safe. I greatly appreciate their effort sanitizing our doors, etc...
I would especially like to thank Super Emilio for his extraordinary assistance dealing with the dangerous maintenance situation in my apartment, at a most inopportune time. He acted in a rapid, professional, and personable way to deal with the situation. Thank you."
Thank you, thank you, thank you to Emilio Trejo, our amazing superintendant, and to Yesaira Gomez. Not only do they keep our building in incredible shape but they also keep our morale up with their kindness and positive attitude. I'm so grateful to them.
"Thanks, Emilio and Yesaira!!!!!"
"Thank you so much Emilio and Yesaira! You have kept our building in great shape through this challenging time. We are so grateful for your incredibly hard work to keep us safe."
"Many, many thanks for all your hard work keeping the building clean and functional. We appreciate it!
Thank you to Emilio and your team for keeping our building clean and safe in this dangerous time. We feel so lucky to have you in charge here. We realize that you do your work at some sacrifice to yourselves and your families. take good care and God bless!