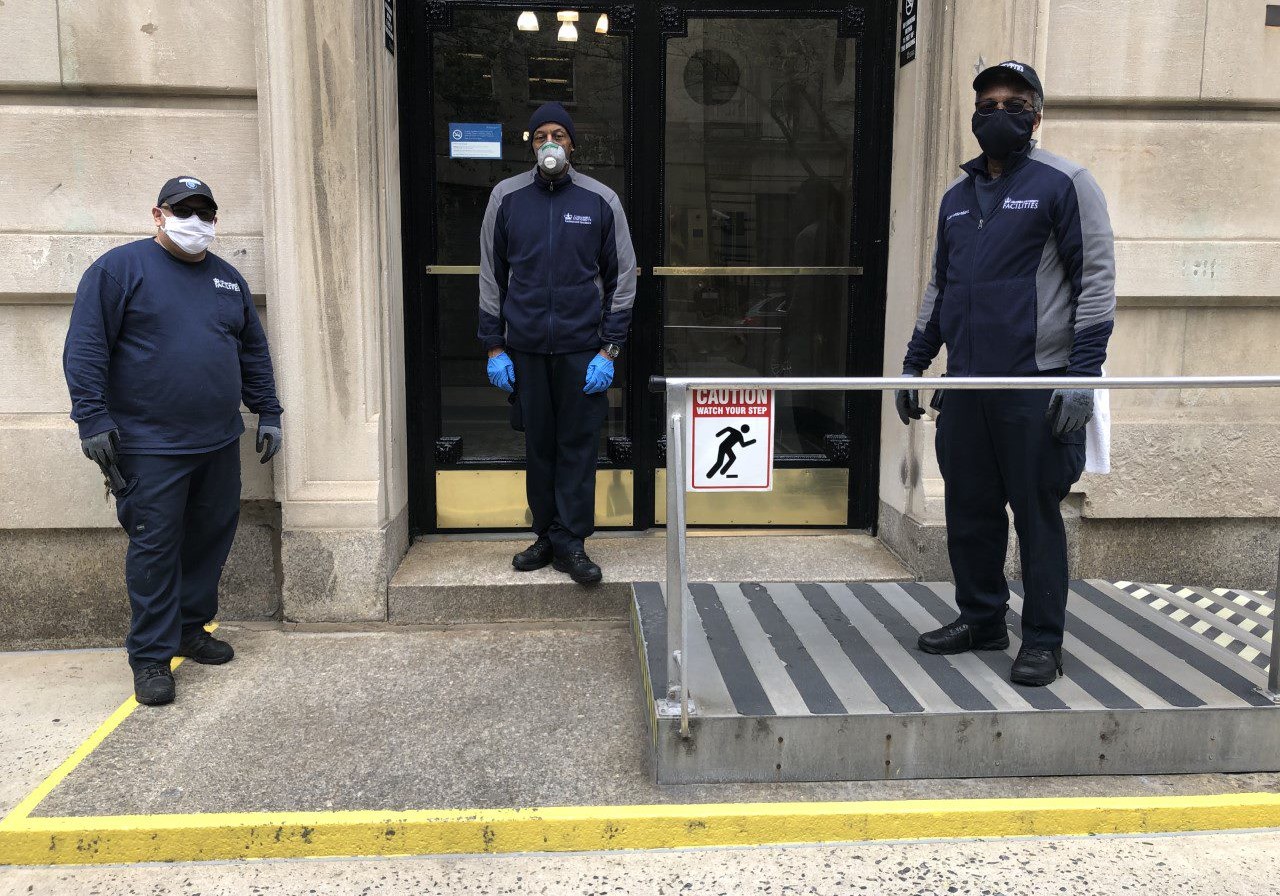 "Dear David, Alex, Robert, and Sam
Thank you, and thank you again, for taking care of us and everyone else in our building. In spite of risks to your health and wellbeing, your continued performance of the work you normally do on our behalf is remarkable. And it's very reassuring to know that when needed you're available to help out or to answer questions. Also, just hearing your voices and sharing an occasional wave is a big plus! Thank you again!"
"Thank you to all of the staff!! These times have been especially challenging, but I am extremely thankful for the sacrifice the staff have made to keep us all safe! I hope you all can still sense my smile under my mask."
"I can't thank you enough for all you do for us during normal times and all you have done for us during this horrific time. We literally could not live without you! Thanks for all your hard work and the professional way you get it done. We are very lucky."
Thank you to the staff of my building. You have been extremely responsive and helpful to me during this difficult time. I hope you take pride knowing that what you are doing is appreciated immensely by many of us.
"Thank you so, so much for heroically working to maintain our building and service our residents during this scary and difficult time. Wishing the very best for all of you and your loved ones."
"We would like to take the opportunity to sincerely thank all the building staff for keeping the building extra clean and making sure we are all in healthy and safe conditions. We really really appreciate it.
We really hope they all stay healthy and safe during this difficult time.
Big virtual hug and clap for all of them!!!"
"Thank you for your devotion to our neighborhood during this unforgettable semester! Keep smiling and going on!"
Thank you David, Sam, and all the wonderful people who care for our building. We are so grateful to you always and even more during these times. We look to you with much love, respect, and admiration.